CH Reynolds (CHR) Data has decades of experience in the design and installation of a multitude of integrated technologies. Our experienced data team of RCDD's has enabled many of the top businesses to stay ahead of the rapidly-changing demands of today's technologies.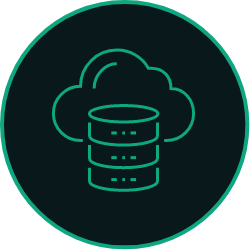 SCS (Structured Cabling Solutions)
Network infrastructure performance is based not only on the quality of the design and components within the system, but also the quality of the installation. At CHR, we understand the importance of quality installations and the importance of maintaining a highly trained and competent workforce. Our technicians keep up-to-date on the most current installation practices and carry certifications from most of the manufacturer partners and solutions we provide.
Fiber is often times the backbone and the starting point for successful Network Infrastructure. CHR has extensive experience in the installation of all types of fiber cabling. We have installed hundreds of thousands of feet of fiber cabling in all types of situations, from OSP, ISP, Datacenters, Traintracks, etc. and assist many large customers in the design, installation, implementation and testing of fiber cabling in various environments. Our technicians have the most up to date training on the latest splicing, testing, and installation equipment, and hold certifications for the top manufacturers.
The ever-accelerating pace of change in technology advancement, as well as growing competition, make the Datacenter/Colo market an extremely important facet for customers to ensure they're using a company who is experienced at the installation of Datacenters, and Colo-location facilities. At CHR, we have been successfully designing, installing, and servicing datacenter installations for over a decade. Our staff is highly competent in the installation of all facets of datacenter buildouts, from the installation of racks, cages, hot /cold aisle containment, power management, pathway, etc.
CHR has vast experience in placing 1000's of miles of OSP fiber (ribbon or loose tube) and copper plant (installation/splicing). We can do complete design builds, directional boring, vault placement and vault racking. Our Core Competencies include but are not limited to Manhole surveys, Butterfly drawings, existing plant upgrades (planning and implementation), Complete OTDR traces, power meter, Out of Band Testing and Campus environments. We are certified with Multiple Major manufacture to Platinum and above status: Corning, Commscope, Panduit, Berktek, Leviton, Bline, CPI, Fluke and many more.
AV and Security Systems are a critical part of the successful completion of a building. At CHR, we have partnered with some of the leading AV and Security Partners to bring the most advanced, state of the art systems to our customer. If you need it designed, built or integration services, etc., let us help you. We have partners with the expertise to design and assist with the installation of any AV or Security system, in almost any environment.
Emergency Responder Radio Coverage System (ERRCS) provides in-building enhancement for two-way radios to ensure that first responders can maintain wireless communication during medical emergencies, fires, natural disasters and other life-threatening events. New buildings must meet a standard for communication reliability as a condition for occupancy. Owners or operators must test their facilities annually by a certified professional who understands local codes and ordinances. Our team works with the top DAS companies to help with the design and installation of their systems.