As a Managed Service Provider CHR provides Engineering, IT, Facilities teams Infrastructure & Operations Support to small, medium, and large enterprises across the globe. We offer a diverse range of IT products and services focused on Data Centers & Engineering Labs based on industry best practices with focus towards helping our customers achieve their goals vis-a-vis Infrastructure Optimization and Operational Efficiencies. As a managed service provider, we serve as a technology consultant to our clients in the field of IT implementation in addition to being on-demand service providers.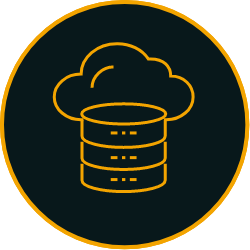 Cloud Consulting Services
CHR expert IMAC staff will design and execute comprehensive plans for both IT Data Center and Office IT Relocation services. We know the challenges in moving into a new facility, office environment, IT equipment upgrades or simply conducting internal shuffles. With this understanding, CHR IMAC department will help drive a productive workplace by transforming and improving your office environment relocation requirements.
Professional Services
CHR has been providing a wide array of professional, Staff Augmentation and Managed Services that include and not limited to Program & Project Management, Product Management, AV/VC, IMac, Engineering & IT Operations, DevOps. These services can be offered on ongoing or project-based delivery model and our coverage expands across EMEA, APAC and NATAM.
Demo Solutions - DAAS
Make it easier on partners to get access to fully configured demonstration environments for many of the solutions at no cost to partners. These can be used for customers to try out, train internal teams in the sandbox training environments or/and to prepare and deliver customer demo's. A wide range of demo solutions can include routing and switching, IoT security, etc.
Cloud MSP Services
Organizations often struggle to manage the cloud ecosystem due to the cultural differences between the on-premises environment and the Cloud environment for security best practices, backups, network, and overall cloud lifecycle management. As a part of the next-generation Cloud MSP services, CHR help organizations with a variety of services i.e. cloud migration solutions, cost-optimization, infrastructure lifecycle management, DevOps practices, security & compliance, backups & disaster-recovery strategies, infrastructure-automation, and data-governance models.
Network and Data Centers (NOC's)
CHR NOC Services provide comprehensive monitoring and remediation services for servers, networks, applications, databases, and workstations. It gives our customers increased services capability without hiring additional resources and enabling them to focus on their core strategic initiatives. Our services cover a wide range of operational support functions for proactively monitoring, detecting, and measuring service availability and performance across your infrastructure and its support operations.
Workplace Services
CHR offers a wide variety of workplace services like IT Services Desk, Asset Management and Audio Visual support. With CHR providing IT and AV support as your Managed Services provider, you get direct access to whole teams of professionally trained and certified technicians and engineers trained and certified in the latest technologies. Our team also offers personalized and customized care throughout the technology lifecycle continuum for Asset Management so you can reduce complexity and cost without having to compromise on what our customer business requirements warrant.